Booking a stay couldn't be easier
Just use the calendar below to check the available days within the properties and then fill out the form below to request a booking and price. We will then contact you as soon as possible (usually within 24hrs) confirming your chosen dates, final price and an invoice for payment (We accept bank transfer and Paypal). Payments need to be made before you are able to stay with us. We look forward to welcoming you at Coldharbour.

From £480
Prices start from just £480 per week

7-nights
Book 7 nights or more for our best rates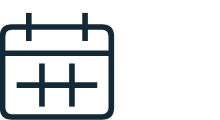 365 days
Stay with us everyday of the year
Our property availability
Please use the drop down menu on the calendar to show the availability for the chosen month.
Find out more
Frequently asked questions
Get in touch
Location & contact