An award winning farmhouse
Originally built in 1764 Coldharbour Cottage, long since derelict but now completely restored to its former glory. Many of its original features and characteristics of the rural farmhouse have been saved for you to enjoy. We found so many gems, a huge inglenook fireplace a bakers oven, hidden cupboards, numerous artefacts from old postcards, games and a smoking pipe – all now on display in the cottage!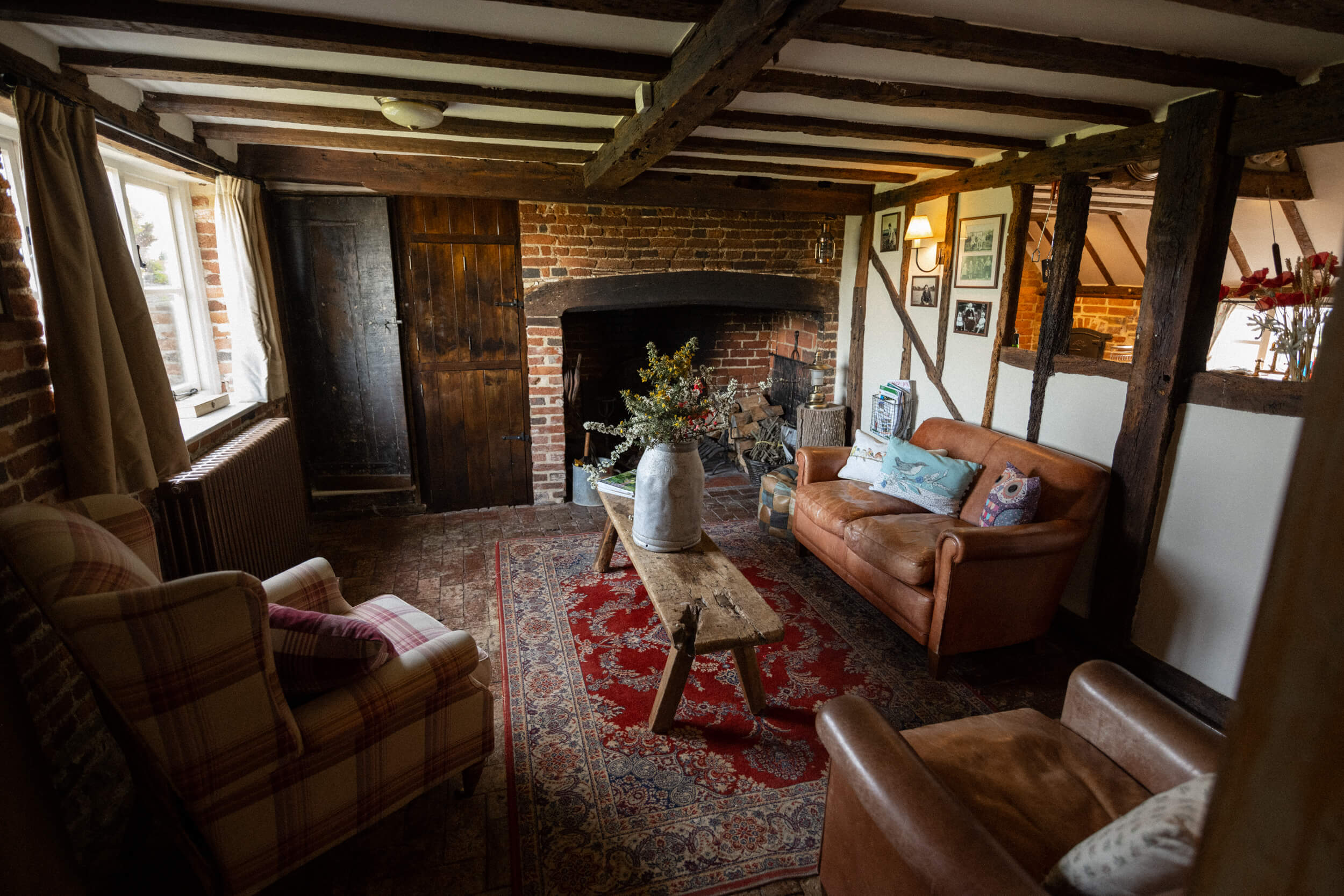 About the cottage
While you stay
The space
The cottage has two bedrooms upstairs. A kitchen, living room with an open fireplace, a parlour and a lovely garden room with amazing views on the ground floor.
Recognition
The cottage has won some notable awards over the last ten years, the stand out being in 2010 when we won the Silver award for the Best Self Catering Holiday Cottage in the UK. We are assessed and awarded a 4 star rating by Visit England every year.

Bedroom 1
1 king size bed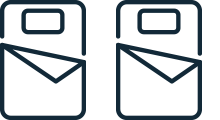 Bedroom 2
2 single beds

Parlour
1 double sofa bed
Bed and bath linen included
Inglenook fireplace & guards
Ironing board/drying rack
Clothes storage (wardrobe, hangers)
High chair & travel cot (on request)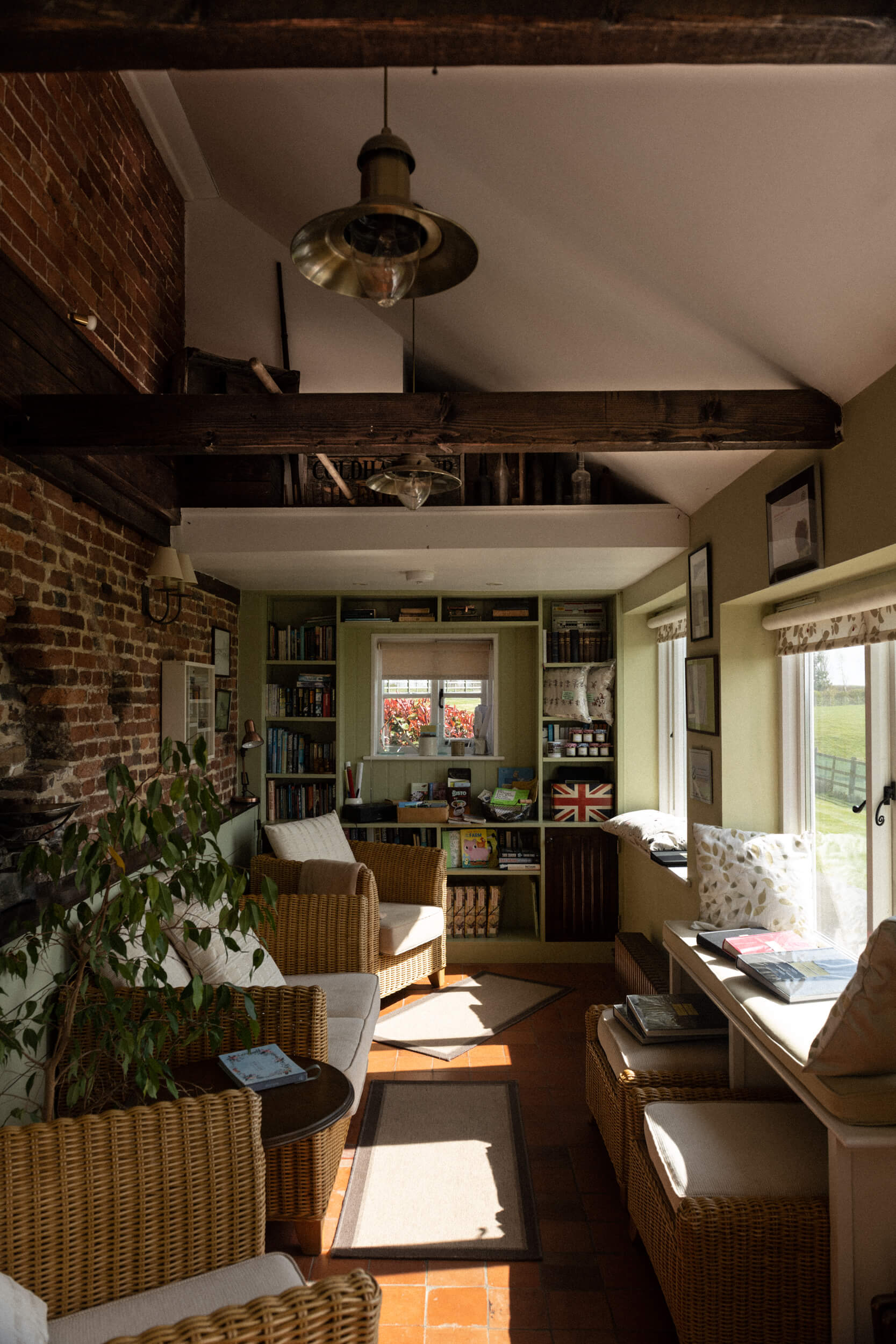 Things to know
Our house rules
Check-in is 4pm – 10pm / Check-out by 11am
We do not allow parties or events
The cottage has a no smoking policy
Pets are allowed. We live on a working farm so please make sure they are supervised at all times for their own safety.
What others have said
Reviews and comments from guests staying at Coldharbour Cottage.
The cottage was stunning, inside it was very cosy with everything you wish for and many attentions in any corner of the house, the woods was already prepared for the fireplace, also many spots with incredible view wee available to take a drink, the rooms are so comfortables, the bathroom very beautiful and comfortable ! We travelled a lot but this time, it was definitely very special with probably a bit of magic, after all, it was Halloween ! Thank you, thank you thank you Andrew for this amazing stay we spent ! A bientôt ! Hélène & Co

Helene November 2022
Our stay at Coldharbour Cottage was amazing, we all loved it. The cottage was beautiful, warm and cosy and I loved reading the interesting information signs. The local area and views were stunning and we all enjoyed our windy walks! I've asked mum and dad if we can come and stay again :-)

Esme February 2022
We were so excited to arrive on Christmas Eve to a super cosy and inviting cottage which our hosts had kindly decked out in Christmas decorations and a beautiful tree, as well as going above and beyond to leaving gifts for both us and our children. Despite the harsh windy and wet weather we had a great time and enjoyed the amazing change of scenery, from London, and our favourite room was the library room with it's own "widescreen" view of the grazing sheep and some amazing sunsets and cloudscapes. Everything is also so close, Rye and our favourite beach at Pett level were just a short trip away as well as the lovely 3 Chimneys Restaurant. We will be back.

Dean December 2021
Perfect for a quick getaway. Short drive to the local towns and villages. Andrew is a great host and really looked after us.

Sofiul, October 2020
Warm welcoming cottage with respectful, considerate host. Our stay was made easy and enjoyable by clear communication and thoughtfulness. Can't recommend enough. Thank you Andrew!

Akasha December 2021
This is a very special location. The views are spectacular and there is so much to see nearby.

Isabel, October 2020
We have very much enjoyed our stay in this brilliantly restored cottage. A wonderful retreat after a day of exploring.

Alice, October 2020
Privileged to have been guest at Coldharbour Cottage - lots of love has gone into its restoration. I look forward to returning.

Reg, September 2020
My family and I stayed at Andrew's cottage for a long weekend. He was very accommodating, kind and responsive.

Noah, January 2020
Our family enjoyed this cosy cottage immensely. It was the perfect getaway from our usual every day hustle and bustle. Andrew was an excellent and thoughtful host and I will be recommending his cottage to my closest friends.

Donovan, February 2022